"Newmar Heights" consists of a 45′ Newmar London Aire Luxury Coach, sitting on a secluded site surrounded by trees on 3 sides, with a 16′ X 16′ deck for entertaining.  Newmar Heights rents for $195.00 a night.  Cleaning fee is $150.00, and the refundable security deposit is $500.00.
3 TV's inside, 1 outside
King Bed
Dishwasher
Washer/Dryer
Heated Floors
1 Full Bath, 1 Half Bath
Notice:
This is an Adults Only rental
Maximum of 2 guests
You may have 2 visitors, but they must leave the park by 10:00 pm
Pets are not allowed
This rental is available for a good portion of the 2023 season.   Interested parties may apply by calling (828) 349-5440.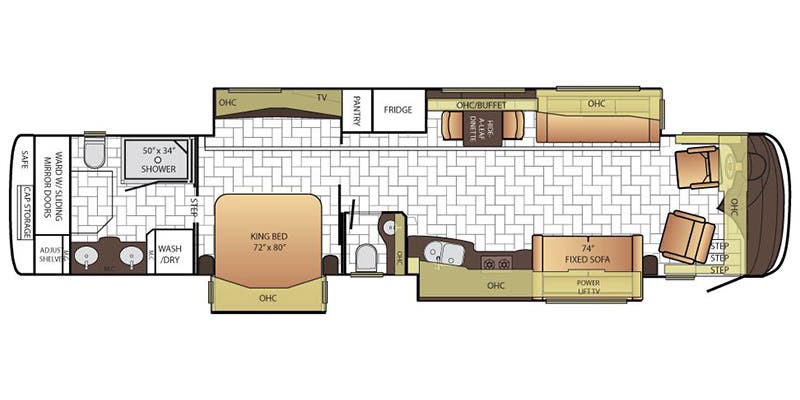 Details
Availability